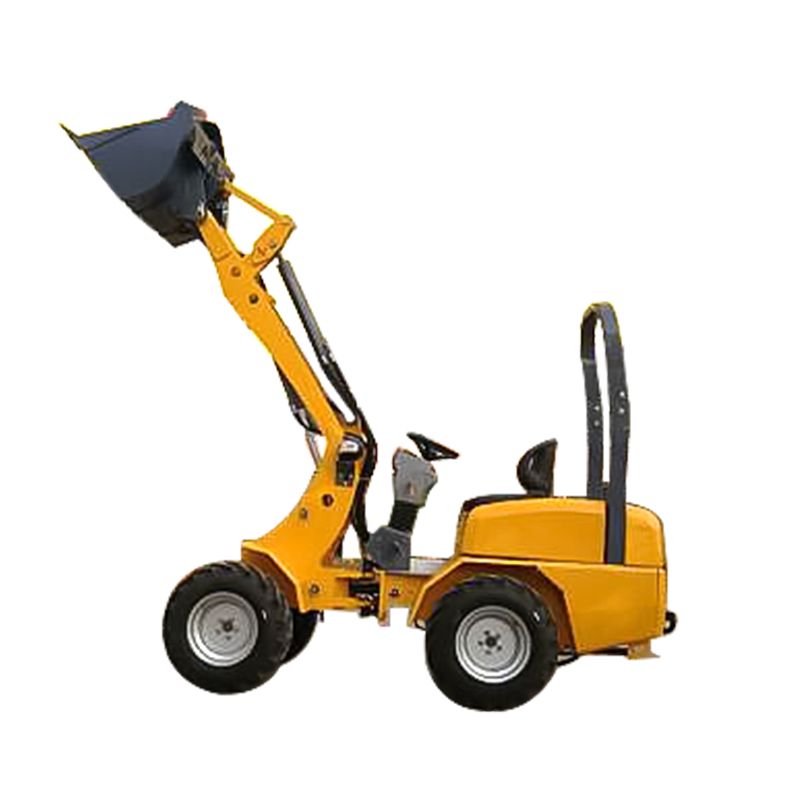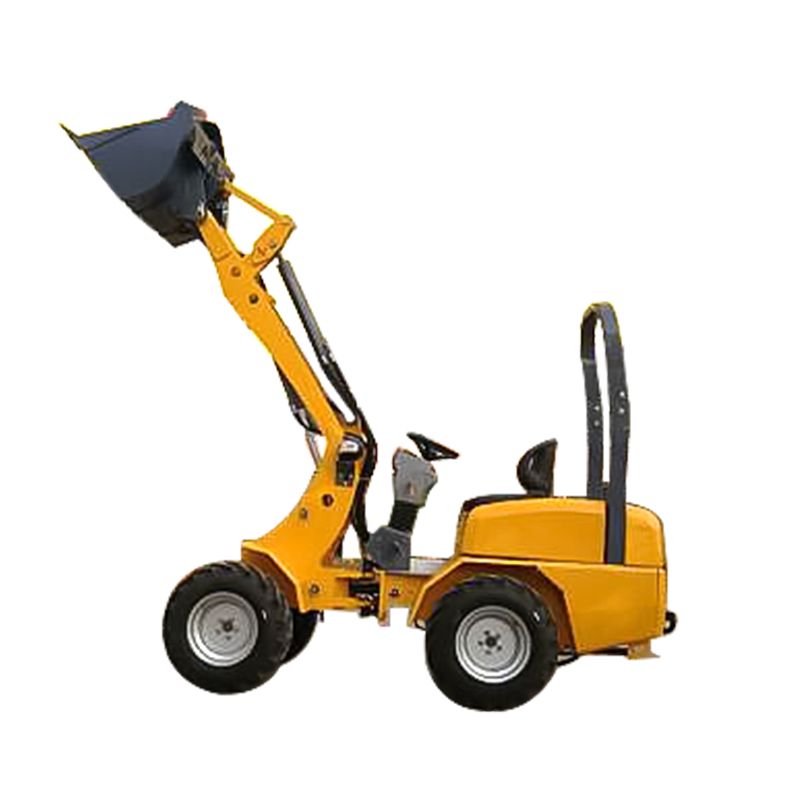 MK600D Wheel Loader
---
MK600D Wheel Loader is a compact articulating loader,the front wheel loader can be with telescopic boom
MK600D Wheel Loader
Description:
1, The wheel loader is mainly used for shoveling, loading, unloading, transportation of soil and stone a kind of bulk materials
2. If you change different working devices, you can also complete earthmoving, lifting, loading and unloading of other materials with skid steer loader.
3. In highway construction, mini loaderis mainly used for filling and digging of roadbed engineering, aggregate and charging of asphalt and cement concrete yard. Because front front loader has the advantages of fast working speed, good mobility and light operation, small loader develops quickly and mini wheel loaders becomes the main machinery in earthwork construction.
4:People can choose telescopic boom.
Specification:
Model



MK600D

Rated loading



600kg

Operation weight



2000kg

Max. Shovel width



1180mm

Bucket capacity



0.3cbm

Max. grade ability




30°




Min. ground clearance



200mm

Wheelbase



1540mm

Steering angle




49°




Max. dump height



2430mm

Load over height



2900mm

Hinge pin height



3200mm

Dinging depth



94mm

Dump distance



920mm

Overall dimension (L*W*H)




4300x1160x2150mm




Min. turning radius over shovel



2691mm

Min. turning radius over tyre



2257mm

Track base



872mm

Dumping angle




45°




Function of leveling automatic



Yes
Engine brand
Yanmar

Engine model


3TNV88-G1



Engine type

Vertical, in-line, water cooling, 3-cylinder




Capacity




1.649 Litres




Bore



88mm

Rated power



19kw

Transmission type




Hydrostatic




System pump type




Variable displacement piston




Drive type




Independent wheel motors




Classic angle oscillation




7.5 each way




Max. speed



20km/h

Hydraulic

Pump type







Gear




Pump maximum flow




42L/min




Pump maximum pressure



200 bar

System Voltage



12v

Alternator output



65Ah

Battery capacity



60Ah

Tyre model




10.0/75-15.3




Hydraulic and transmission

filling capacity






40L

Fuel tank



45L

Engine oil sump



7.1L