MLC Material Supply Mine Cart
MLC Material Supply Mine Cart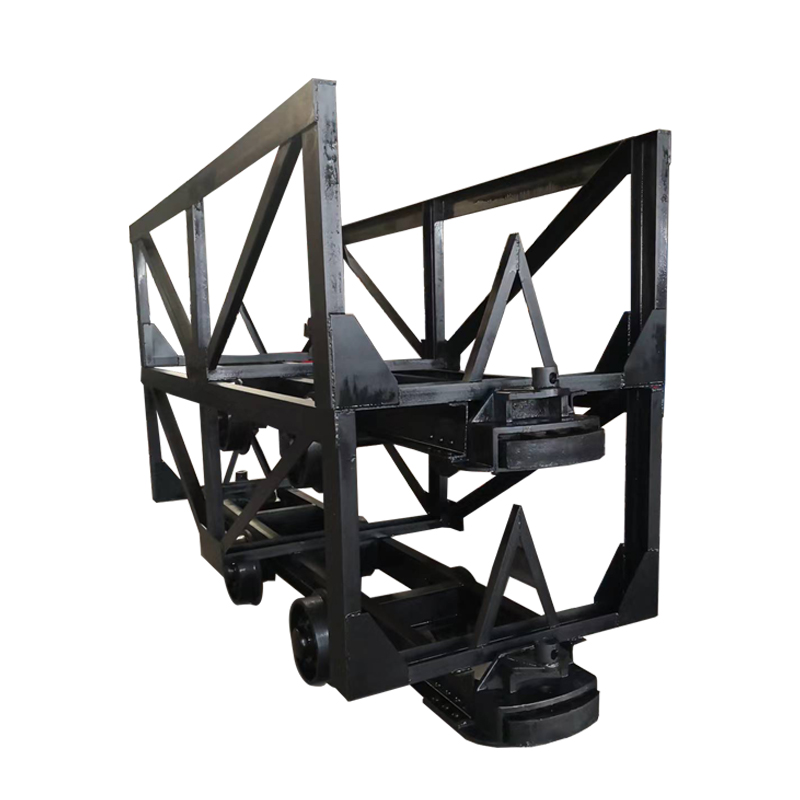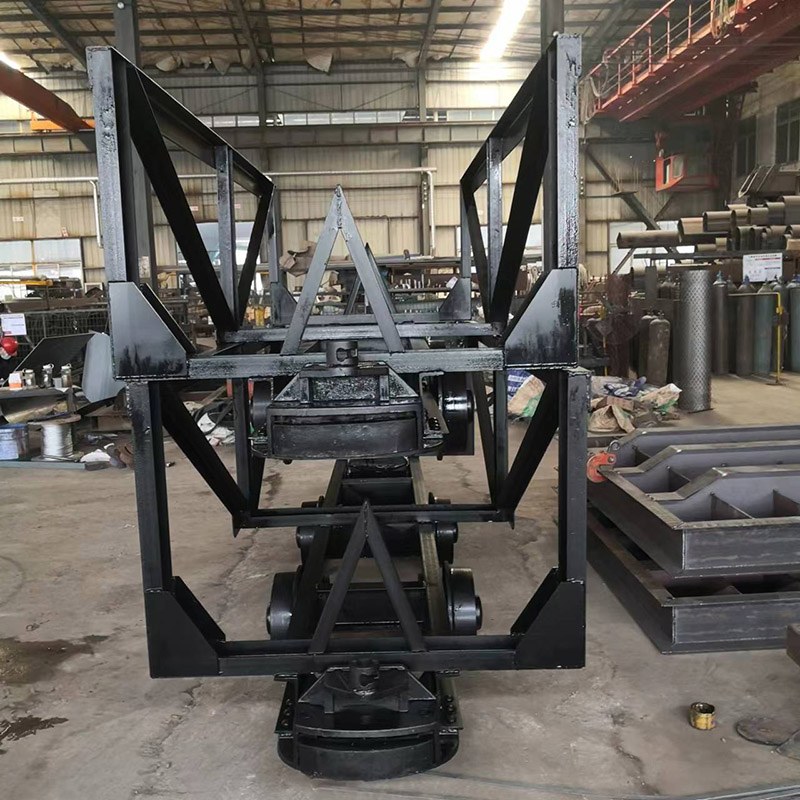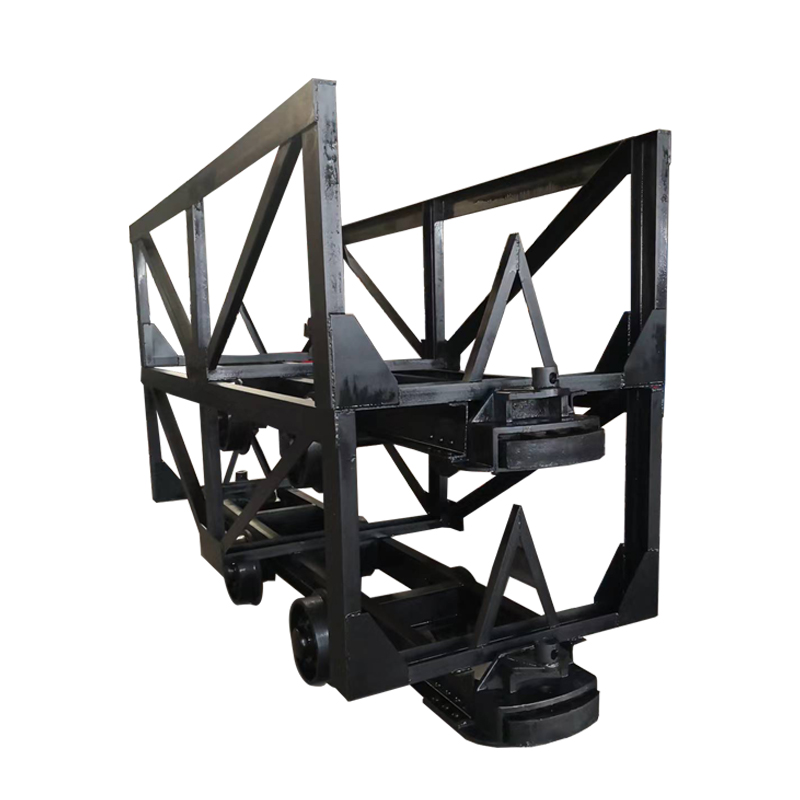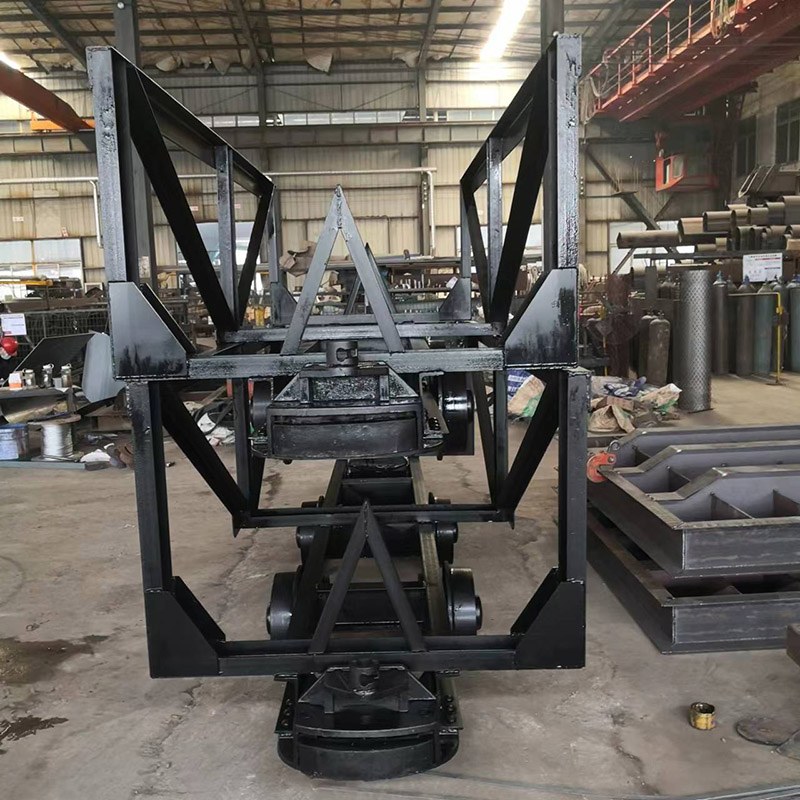 MLC Material Supply Mine Cart
---
Mining Material Supply Mine Carts are narrow gauge railway vehicles used to transport pit wood, brackets, or other materials on the ground and underground tunnels of coal mines
MLC Material Supply Mine Cart
Mining Material Supply Mine Carts are narrow gauge railway vehicles used to transport pit wood, brackets, or other materials on the ground and underground tunnels of coal mines.
One or both sides of the mining cart body can be opened, and the mining cart can be tilted with the help of the unloading track installed on the unloading point. The pull rod opens the side door for unloading. The trunk has a large volume and high efficiency, which is named after the frequent shuttling between vehicles. The bottom plate of the material cart body is opened and unloaded backwards or to one side using gravity.
There is a rim on the inner side of the wheels of the mining material cart, and there is a certain gap between the rim and the steel rail. The tread of the wheel in contact with the steel rail is made into a cone to maintain the alignment of the wheel set during operation along the track, reduce mechanical wear, and reduce running resistance.
Precautions for product use:
1) The wear of the pin shaft of the chain link that bears traction force shall not exceed 15% of the original size, and the bending value of the chain link pin shall not exceed 10% of the diameter.
2) Cast steel joints shall not show cracks, and buffer springs shall not break or undergo permanent deformation.
3) The material carts should run smoothly, and the difference in tread diameter between two wheels of the same wheelset should not exceed 2 mm; When one of the four main wheels of the same material vehicle does not contact the rail surface on a flat track, the gap should not exceed 2 mm. Otherwise, it is necessary to immediately stop running and carry out repairs or adjustments.
4) The wheels shall not have cracks, and the excess thickness of wheel flange wear shall not be less than 13 mm, and the excess thickness of tread shall not be less than 7 mm.
5) The wheels should be oiled every two weeks, and new oil must be used to top out the old oil.
6) The steering device is flexible and reliable, and should rotate flexibly in both horizontal and vertical directions.
MLC Material Supply Mine Cart Parameter
Model
Loading
/t
Gauge G
Dia
Wheelbase
C
Wheel Dia
D
Traction
Height
h
Max
Traction
/kN
Mix
Flat Radius

m
Weight
/Kg
Length L
Width B
Height H
mm
MLC2-6
2
600
2000
880
1150
550
300
320
60
9
≤520
MLC3-6
3
600
2400
1050
1200
750
300
320
60
9
≤570
MLC5-6
5
600
3450
1200
1200
1100
350
320
60
12
≤920
MLC5-9
5
900
3450
1320
1300
1100
350
320
60
12
≤940
MLC3-9A
5
900
2100
1150
1300
600
350
320
60
12
≤790
Note: Height H and Traction Height h measure from the rail surface.
MLC Material Supply Mine Cart Images